Customers are saying some pretty nice things!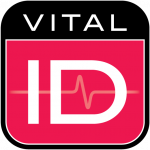 "I ran into this product at a cement company in San Antonio. I think it's a really good idea because most workers don't carry a wallet or any kind of identification with them. But by putting this information on the hard hat, which you know they're going to to have, the issue is solved. Such a great idea."
Chris Williams
Safety Products Manager, Kennedy Wire Rope & Sling Company, TX, USA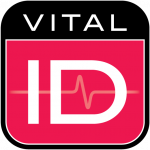 "I purchased the Vital ID worker ID for a good portion of all of our workers. It's great, it's easy to find out what type of medical concerns they may have in case of an emergency. The best feature is in case of emergency we have all of their emergency contact information and medical conditions so we can better help and take care of our employees."
Ramon Perez
Health & Safety Manager, Lane Construction, Leesburg, VA, USA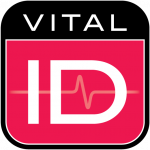 "I've now been using the ICE product now for about 5-6 years on site. I was a burns survivor and was treated by London Air Ambulance and I take a lot of prescription drugs. So I take morphine and Tramadol so have to have the ICE sticker in case I'm unconscious they can only give me certain drugs. If I were to be unconscious at least they could open my ICE up, see what drugs I need or can't have. They can also speak to my wife as she's my noted next of kin. (Without the ICE tag) you haven't always got this available and so quickly. You can go through on-site records but it takes time, at least this way if I was treated my wife would find out straight away. I think it should be mandatory that everyone should have an ICE sticker."
Matt Nice
Volunteer Speaker, London Air Ambulance, United Kingdom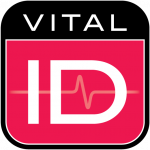 "I've been using them (Vital ID tags) for 18 months since starting this project. Anything that promotes safety is of course a benefit. It works for me!."
Thomas Morgans
Communications Engineer, Contractor – Crossrail Project, London, UK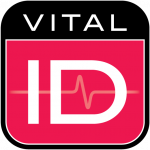 "I've been using the ID for about three years now at Heathrow Airport. We took so we know if there's an issue with one of the guys on site we know who to contact in case of emergency and any special first aid arrangements that need to be in place. It makes access to the workers information quick and easy in case of emergency. Works fine, first time, simple solution. Put it on a guys hard hat and go from there."
Edward Challis
Operations Director, Morgan Sindall, United Kingdom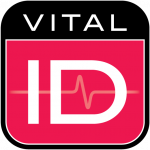 "What I like about the (Worker ID's), as you can see from my face I've been in the industry a long time, over 40 years. I've actually been on three contracts where the ICE label has saved someone's life (or helped keep them alive). It's more of a pleasure for me to meet the person that invented it, than actually talk about it. It's a great product. Guys come on, look after your men."
Steve Ollerhead
Health & Safety Manager (A14 Project, United Kingdom)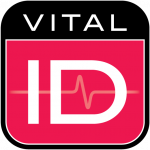 "We like it (Vital ID) because it's a no brainer. It's there if you need it, it's non-intrusive if you don't. You don't have to look if someones cell phone or for unlock codes. You can get the information you need right away. It's perfect for our operations which are 24/7."
Edward Challis
Operations Director, Morgan Sindall, United Kingdom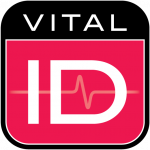 "We use the ICE stickers and also the key fobs (WSID-05) right across the A14 project (Cambridge to Huntingdon). They're easy to use, readily available from our stores once the guys have been inducted. The guys fill them out, they use the key-fobs or the stickers on their helmets. We have nearly 2,500 people working across our project and to have the ICE information available to them at the point of work is really important for us."
Tim Aston
Health Safety & Wellbeing Director, Balfour Beatty PLC, United Kingdom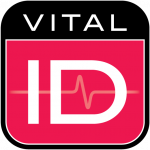 "(The ICE Tag) is obvious, that's the first thing. When you've got a man down in a confined space situation (or any other situation) and you don't know them from Adam, all you have to do is look for the fluorescent yellow tag, on their helmet, especially it it's a white helmet, they are very easy to see. You can just pull the tag and you can see if the guys got any pre-existing medical conditions that may indicate why he's "man down". It's a great initial response tool for me you don't know coming on site. I used it whilst I was at Balfour Beatty for a project called the London power tunnels project"….. (for full content play video above)."
Mark Kenworthy
SHE Manager, IRIS Service Delivery UK Ltd.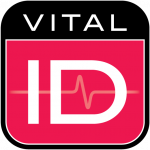 "The reason I like these particular types of products is that it's not just useful for the average construction worker, emergency contact details, blood group and so forth. But for us operating in Africa, in really difficult, challenging environments, the information we can put inside the cards, whether it's they've been tested or malaria, whether they've had any inoculations and so forth, it's really very useful for us."
Nigel Clamp
H & S Director Africa & Eastern Mediterranean, Heidelberg Cement.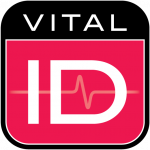 I think the thing I find most useful is that's it's small (easily fixed to the hard hat). I hand one out to everybody during induction. We do two inductions each week, about 20 people per week so we use them on quite a regular basis. The guys don't mind using them, see them as a novelty and enjoy filling them out and sticking them on their helmets. I've been at the company for 18 months and we've been using them since I was there. I would recommend them."
Sarah Crank
SHE Coordinator, Storengy UK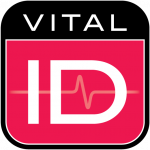 "We've been using them for about five years now and it's the only piece of PPE that we give out to all of our subcontractors on site, as a principal contractor. We have regulations around PPE but that's the only bit of kit that we'll pay for and give out to everyone. We've had no problems. In fact we have people coming up to us and ask if they can take them home for kids on their push bikes. I think they're excellent. A great bit of kit".
Terry Tracey
Health & Safety Officer, Parkeray, United Kingdom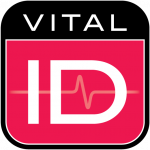 "Love the product, especially the fact that I can put Allergic Reaction information of the employee. And also know who to call quickly in an emergency."
Annika Mccalla
Oil & Gas Co. – Denton, TX, USA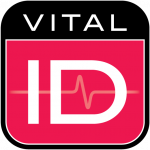 "These are very good. I've used them on quite a few occasions on different hard hats and always have them on there. I would encourage anyone to have one of these because it can hold certain vital medical information about that individual especially someone at this time of year (June) with bee / wasp stings and resulting anaphylactic shock We've been using these for 5-6 years now and have had no trouble. Even in the wet they stay nice and dry because they are a sealed unit."
Nigel Parfitt
Health & Safety Director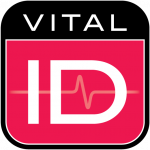 "I love this product because, like most guys, they like stickers on their hard hats and this is one sticker that they can put on thats vital, its useful and could save their life."
Curtis Peebles
Health & Safety Supervisor, Envirocon, West Covina, CA, USA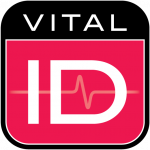 "Great safety initiative and very useful for the dangerous environment our operatives work in."
Gary Summerfield
Head of Risk Management, Ground Control Ltd.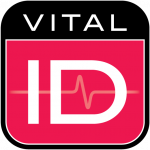 "All our crews are issued the Helmet ID stickers. We found them very useful, very easy to use and simple to issue. Highly recommend the system."
Derek Hill
Health & Safety – Alexandra Palace, UK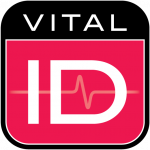 "In today's world employees in the field are exposed to many risks ( Heat Exhaustion, Bee Stings, Tick Bites, or severe injuries). Having the employee's crucial health and contact information immediately available can make a world of a difference. As a Safety Professional, my employee's safety is always at the forefront of my mind, having the Vital Id tag is a crucial tool we in our risk mitigation to ensure all are employee make it home safely each and every day!."
Sal Trejo
GTS Inc. (Engineering & Consulting), California, USA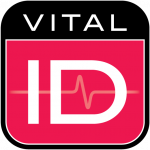 "We're a housing association that send our staff to development sites. Our staff maybe unknown and so we ensure our staff's ICE details are available in an emergency."
Bradley Cooper
H & S Manager, Southern Housing Group, UK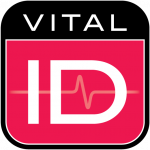 "I've used these with great success. A very good, simple idea that works very well."
Scott Barnett
Safety Advisor, Redrow Homes, United Kingdom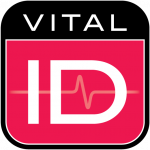 "Our operatives use the ID tags on their hard hats. These have been incredibly useful in incidents where first responders have had to retrieve immediate information."
Andrea Simon
Regional SHEA, Kier, United Kingdom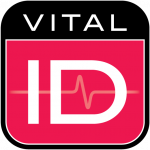 "Great Product, Good customer service."
Gary Greenhalf
H & S Manager, MKC Training Services Ltd.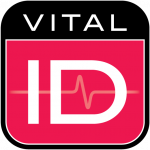 "Many of our students post-graduation go and work for construction companies, food & beverage and general manufacturing. I think your product is amazing and an easy way for identification in case of emergencies."
Kim Lichtveld
Assistant Professor – Dept. Environmental, Safety & Occupational Health Management, University of Findlay, OH, USA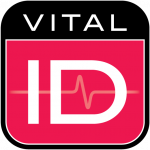 "An excellent and practical product, which is liked and appreciated by workers and ourselves as safety leaders. We started using the Vital ID product 5 years ago and is now an integral part of our PPE."
Mark Husband
EHS Director – Dover Fueling Solutions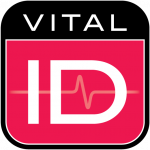 "As a former EMS provider, the ability to identify medical history, including medications, allows paramedics to provide better care at the onset of an injury. It also allows for the receiving medical facility to better prepare by allocating targeted physicians and department staff (such as a cardiologist vs an oncologist). As a safety professional, this will fast become a standard within our organization. It provides vital information in an easily identifiable and secure method while maintaining confidentiality."
David Deplaris
Safety Director, Rabine Group, Schaumburg, IL, USA